LOST - CAT--CLIFTON PARK--COUNTRY KNOLLS SOUTH
Picture: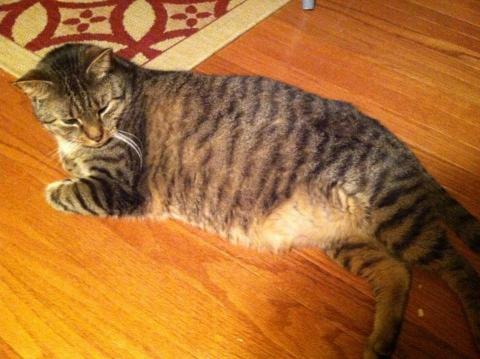 Detailed Description:
Ollie is a large brown (with black stripes) Tiger/Tabby cat. He has a white patch on his neck beneath his chin. He is neutered. He escaped from our home and has not been seen since. He is not used to being outside so may be skittish, although he is an affectionate cat ordinarily. He is about 4 years old. He is greatly loved and missed. Reward for his return. Please help us bring him home.
Street Lost:
Mountain Laurel Drive
City/Town Lost:
Clifton Park
Phone Number:
518-982-5125
Email:
alexisruss25@hotmail.com