Peter and the Starcatcher! HMT helping Whiskers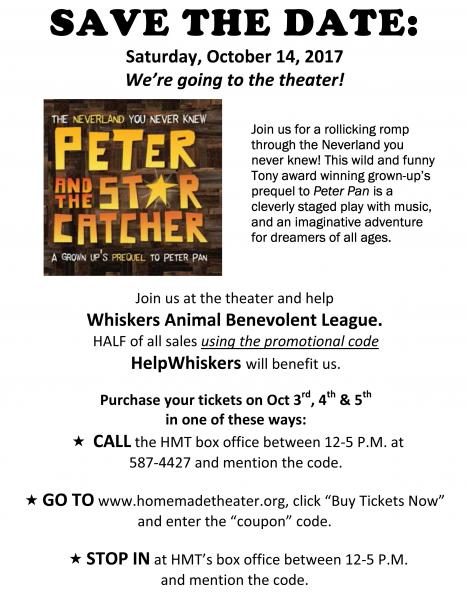 A Dinner/Theater Package is available with Longfellows Restaurant (price and menu TBA).
Anyone wishing to include this option should CALL THE HMT BOX OFFICE and we will add their
name to the reservation list. Dinner is paid for the evening of their meal directly to the restaurant
and is not a part of the opening night fundraiser.
HMT Contact: Kate, 518-587-4427 or info@homemadetheater.org.
Location:
19 Roosevelt Drive, Saratoga Springs, NY
Date:
Sat, 10/14/2017 - 7:30pm